42 km along the Barsa-Kelmes tract: An American ultra-marathon runner draws the attention of the world community to the tragedy of the Aral Sea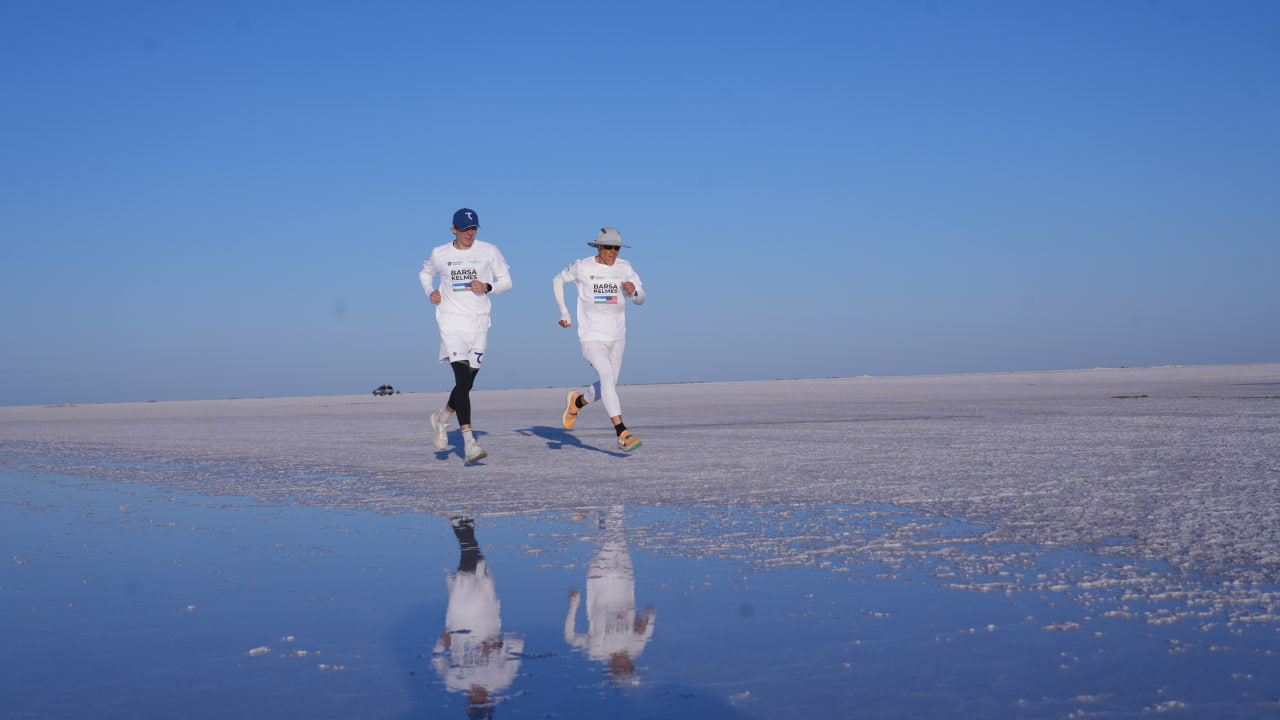 On September 17, 2023, a sports event was held at the initiative of the Minister of Ecology Aziz Abdukhakimov and the founder of the Prorun. uz running school Andrey Kulikov, aimed at drawing attention to the ongoing environmental disaster of the Aral Sea.
As part of the event, the famous American ultra-marathoner Dean Karnasis, together with Andrei Kulikov, ran a marathon at a distance of 42 km 195 m on the territory of the dried-up "Barsa-Kelmes" tract, located 60 km from the Aral Sea and which is the result of massive exploitation of water resources in the region.
The goal of the marathon is to draw the attention of the global community to the ecological tragedy of the Aral Sea, as well as to support and strengthen discussions at the upcoming UN General Assembly in 2023, which will be held from September 19 to 23 and will be dedicated to topical global environmental issues.
Bringing people together under the banner of sportsmanship and environmental awareness, this marathon was unprecedented in its format and message, serving as a beacon for the global community, calling for actions towards harmonious coexistence with our planet.
Viewers from anywhere in the world could follow the live broadcast of the marathon on the YouTube channel of the Ministry of Ecology. Also, before the start of the race, a competition was organized on the Instagram account @prorun.uz, in which participants had to guess the total of the number of steps the marathon runners took during the race. The winner of the competition will be awarded an iPhone 15 Pro.
As a result of the marathon, which lasted 4 hours 51 minutes, and 18 seconds, Dean Karnasis took 43,420 steps and Andrey Kulikov took 44,860 steps, which in total amounted to 88,280 steps.
For information: In 2022, Andrey Kulikov ran 42.195 km through the bottom of the Aral Sea in 4 hours and 9 minutes. The marathon in the Aral Sea attracted significant attention to the environmental situation in the region.
This year, Dean Karnasis - a world-famous American ultra-marathoner and writer - joined the sports event. He is known for his amazing achievements in the world of marathons, including running 350 miles (560 km) for 80 hours and 44 minutes without sleep in 2005. His participation emphasizes the seriousness and global significance of the event.